Playlist 2015 : Musiques « Lounge » pour le cocktail
Musiques 2015 pour le cocktail
Par Florian KECK
Parce qu'il n'est jamais simple de sélectionner les bonnes musiques pour créer une ambiance musicale lors d'une réception, un cocktail, un vin d'honneur ou un repas de mariage, nous tenons à vous faire part de notre sélection musicale 2015.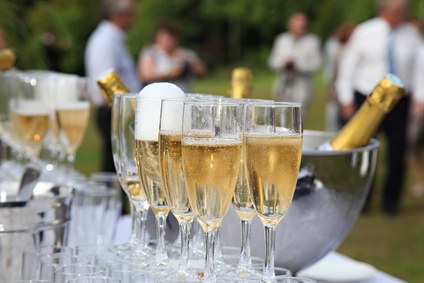 Plus de 150 titres sont référencés dans cet article par nos DJ pour vous faire profiter jusqu'à 10 heures de musique. Pour partager vos playlists, vous pouvez prendre contact ou laisser un commentaire en bas de cette page.
PLAYLIST 2015
(Lounge, Jazz, Variété, Piano Bar, Pop Rock)
A Great Big World & Christina Aguilera – Say Something
Adele – Rolling In The Deep
Adele – Rumor Has It
Adele – Skyfall
Adele – Someone Like You
Ahmad Jamal – Autumn Rain
Ahmad Jamal – Blue Moon
Ahmad Jamal – Gypsy
Alex Hepburn – Under
Alex Skolnick Trio – Panna
Alicia Keys – New Day
Alma Chill Out – Soy Gitano
Amy Winehouse – Our Day Will Come
Amy Winehouse – Rehab
Amy Winehouse – You Know I'm No Good
Andrew Bird – Near Death Experience Experience
Andrew Bird – Orpheo Looks Back
Aqua Bassino – Time
Art of Noise – Moments in Love
Asaf Avidan – Love it or Leave it
Asaf Avidan – One Day
B Floor (Feat. Hilary Costa) – Meu Amor s. v. Style Remix
Billy May – Man with the Golden Arm
Billy May & His Orchestra – A Man and a Woman / Live for Life (medley)
Billy May & His Orchestra – Mission Impossible (Lalo Schifrin Version)
Birdy – Skinny Love
Bojan Z – No Name Valse
Bojan Z – Radio Bo
Boozoo Bajou – Under My Sensi
Breakbot Feat. Irfane – Baby I'm Yours
Bridgit Mendler – Ready or Not
Brook Fraser – Something in the Water
Bruno Mars – When I Was Your Man
Burt Bacharach & His Orchestra – Raindrops Keep Fallin' on my Head (Instrumentale)
Caravan Palace – Glory of Nelly
Caravan Palace – Panic
Caravan Palace – Sydney
Cats On Trees – Sirens Call
Cayetano – Fairytales
Céu – Amor de Antigos
Céu – Asfalto e Sal
Céu – Retrovisor
Chick Corea – Another Tango
Chronos – Leaving Gaia
Claude Challe & Ravin – Magaya
Coco and Stonebridge – It Was Perfectly Chilled
Cœur de pirate – Golden Baby
Coldplay – Charlie Brown
Coldplay – Paradise
Coldplay – Princess of China Feat. Rihanna
Coldplay – Up in Flames
Count Basie & His Orchestra – From Russia Whith Love
Cris Cab – Liar Liar
Daft Punk Feat. Julian Casablancas – Instant Crush
Depeche Mode – Heaven
Dido – No Freedom
Dirty Three – Moon On The Land
Dirty Three – Rain Song
Dirty Three – Rising Below
DJ 69 – Wedding Lounge Mix
DorisDay – Whatever Will Be, Will Be (Que sera, sera)
Duke B – The Truth
Ed Sheeran – The A Team
Elephanz – Time For A Change
Emili Sandé – Clown
Erotic Chill Out Sessions – For Want of Her
Esperanza Spalding – Crowned & Kissed
Esperanza Spalding – I Can't Help It
Esperanza Spalding – Radio Song
Estelle – Wonderful Life
Fade – Wonderful Time
Ferrante & Teicher – Barbarella
Foals – My Number
Foster The People – Pumped Up Kicks
General Elektriks – Little Lady
Gossip – Into The Wild
Gossip – Perfect World
Gotan Project – Differente
Gotan Project – Epoca
Gotan Project – La Cruz Del Sur
Gotan Project – Last Tango In Paris (Fauna remix)
Gotan Project Feat. Meets Chet Baker – Round About Midnight
Gotye – Don't Worry We'll Be Watching You
Gotye – Giving Me A Chance
Gotye – Somebody That I Used To Know
Groovy Lazy – Tasty Groove
Henry Jerome – Moon River
Hollywood Studio Symphony Orchestra – The Pink Panter Theme
Imagine Dragons – It's Time
Imany – Un Gospel pour Madame
Imany – You Will Never Know
Indila – Dernière Danse
Irma – I Know
Jabberwocky – Photomaton
James Arthur – Impossible
Jason Mraz – I'm Yours
Jed And Lucia – You Were Made Of Stone
Jojo Effect – The Beat Goes On
Julie C – Breathe
Justin Timberlake – Mirrors
Katy Perry – Wide Awake
Kavinsky Feat. Lovefoxx – Nightcall
Keedz – Stand On The Word
Lambchop – Gar
Lana Del Rey – Video Games
Leonard Cohen – Amen
Leonard Cohen – Banjo
Leroy Holmes – The James Bond Theme
Lily Allen – Somewhere Only We Know
Lily Allen – Who'd Have Know
Lily Kershaw – At It Seems
Linkin Park – Castle of Glass
London Grammar – Wasting My Young Years
Lorde – Royals
Manitas de Plata – Africana
Manitas de Plata – Fantasia Arlatane
Marga Sol – Goodbye (Pianochocolate Remix)
Marron 5 – One More Night
Maroon 5 Feat. Wiz Khalifa – Payphone
Michael E – Secret Dancer
Monodial – Monodial (Original Mix)
Muse – Follow me
Natural Self feat Elodie Rama – Midnight Sun
Nelson Riddle – Volare
Noa Moon – Paradise
Nora En Pure – Saltwater
Norah Jones – Broken Hearts
Norah Jones – Little Broken Hearts
Norah Jones – Say Goodbye
One Direction – What Makes You Beautiful
One Republic – Counting Stars
Passager – Let Her Go
Peace Orchestra – The Man (El Hombre Remix)
Percy Faith & His Orchestra – Theme from « A summer place »
Pink – Are We All We Are
Pink & Nate Ruess – Just Give Me a Reason
Promid Feat. Omid Mahramzadeh – Far Away
Quincy Jones & His Orchestra – Soul Bossa Nova
Radio Citizen feat Bajka – Summer Days
Ravin & Carlos Campos – Romance In Klotild Palace
Revolver – Losing You
Revolver – Wind Song
Richard Marino – Fever
Rihanna – California King Bed
Rihanna – Drunk On Love
Rihanna & Katy & The Elders – Magic
Santana – Angelica Faith
Santana – Dom
Saule Feat. Charlie Winston – Dusty Men
Schwarz & Funk – Nunca Olvidare (Original Mix)
Sergio Mendes & Brasil '66 – The Look Of Love
Shaka Ponk – I'm Picky
Shaka Ponk – My Name Is Stain
Shirley Bassey – Goldfinger
Simple Plan – Summer Paradise
Sonic Adventure Project – Sundown Dance
SoulAvenue Feat. Shaheen Sheik – Different
Taylor Swift – I Knew You Were Trouble
The Kenneth Bager Experience Feat. Aloe Blacc – Oh Na Na
The Lumineers – Ho Hey
The Voices of Walter Schumann – Holiday for Strings
Thomas Dutronc – Clint
Thor – Dari Lullaby
Tindersticks – Medicine
Tindersticks – Show Me Everything
Tindersticks – Slippin' Shoes
Tom Jones – It's not Unusual
Tom Odell – Another Love
Tony Bennett – Something
Tosca – Fuck Dub
Trio Electrico – Echo Parcours
TV Junkies – Gary Barlow (Original Mix)
U2 – Ordinary Love
Urban Species Feat. Imogen Heap – Blanket
Nous vous invitons à découvrir nos prestations.
Pour toutes informations complémentaires, veuillez utiliser le formulaire de contact.
Tags: Platiniste
2 commentaires sur "Playlist 2015 : Musiques « Lounge » pour le cocktail"
Laissez un commentaire